Comfy clothing for everybody. We work with artisan block printers in India to create beautiful printed cotton which we make into clothes, to order in London.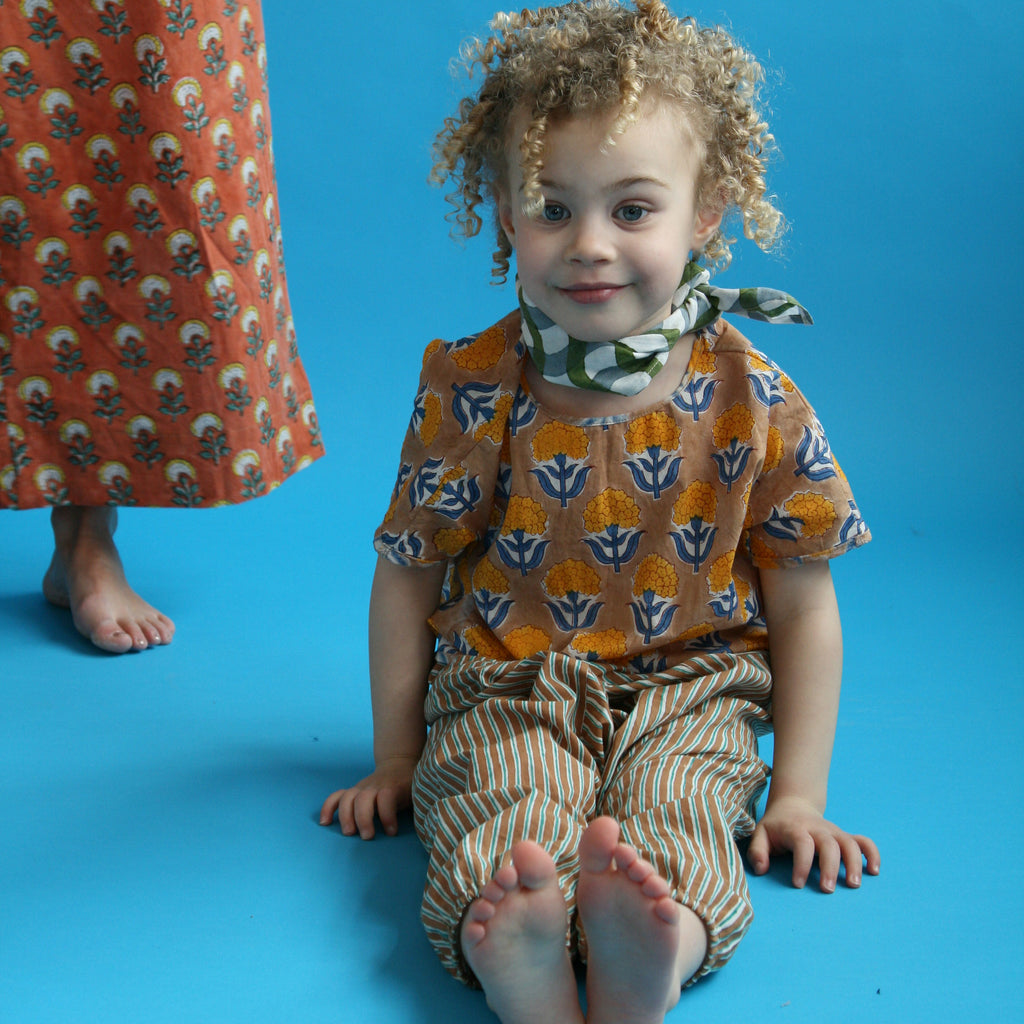 Child
Our clothing is designed mindfully to give children freedom to play, explore and connect with nature. We are passionate about using natural fabrics, hand-printed in India and hand-made to order in England.
Shop Now
ADULT
Both making to order from our London studio and working with a tailor in India, we now also offer small runs of adult clothing based on the principles of comfort and space.
Shop Now
Om Baby Original Collection
Our original designs are earth-kind, using 100% organic cotton, natural dyes and in small, made-to-order collections. We design each of our blocks to create fresh patterns, whilst honouring the roots of this ancient craft.
Shop Now
Home
We source from the makers in India to bring some precious handmade items for your home.
Shop Now
WorkShops
Designed to be a balance of creativity, collaboration, mindfulness and fun, Om Baby bespoke workshops can be tailored to your preference, time, location and budget. For children (over five) and adults, they are perfect for: · Your office to leave the deadlines behind and embrace their creativity · A birthday for a bunch of arty kids · A hen do, baby shower or Christmas get-together with a difference · A festival or public event looking to add creative flair to their programme Attendees will leave with a block-printed cushion cover, children's or adult clothing, fabric bunting, or aprons, all handmade with quality Indian cotton.
Find out more
Quality
Beautiful clothes made for little people and now the big folks too. Incredible Indian block printed fabric in gorgeous soft cottons. Have been a loyal customer since the beginning as love the brand values, design of clothes for comfort yet still delivering style and the feel of the garments. Also a big fan of carefully sourced gifts, toys, additional items also available in the shop.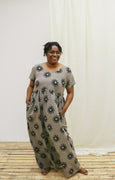 Value
A fantastic ethical clothing brand. Handmade in the UK with beautiful Indian block print fabrics. I've purchased multiple items and cannot say enough about either the quality or their customer service. Highly recommended!
Fantastic
Fantastic clothing for little ones and their mummy. I have bought for myself and my grandsons. I highly recommend this eco friendly business. Great quality and service.
Join our mailing list
Receive our latest updates about our products and promotions.